MISCELLANEOUS
Forbes: Three Richest Have $100 Billion Between Them
Bill Gates ($43 billion), Warren Buffet ($36 billion), and Paul Allen ($21 billion) all save money by cutting their own hair.
SPORTS
Basketball: Embarrassed, U.S. Plots Comeback in International Competition
First step involves carpet-bombing Yugoslavia and Argentina.

A top official of the Federal Reserve Bank has called on CEOs to cut their own pay. This is most likely to happen:
A)
during the holiday season of giving and introspection.
B)
after the fall elections, but before 4th Quarter earnings are released.
C)
when pigs fly out of Alan Greenspan's ass singing "The Internationale" in Uzbek.
NEW PRODUCTS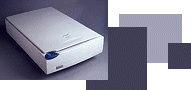 Don't Shred That Document!
Simply let "The Translator" (above) translate all your important papers into Arabic. At $400, "The Translator" isn't cheap, but wouldn't you want your most sensitive data safe from government investigators? Guaranteed, or the manufacturer will pay your bail.


Access Your TV From Anywhere!
Talk about a unversal remote! This neat little product can turn on your TV in Kalamazoo, even if you're in Timbuktu! Incorporating GPS technology, the "GloboClicker" can also change channels, volume, and adjust contrast. $249 at Sharper Image.